 What does it mean to lead ourselves and lead our world in a time of change?
Do you walk the middle path between science and spirit?
Are you ready to connect to a deeper sense of purpose, meaning and contribution in your life? 

Maybe you've been on the path for a while and on the edge of an inner shift, yet still noticing patterns of thought or behavior that feel limiting or, in some way, inauthentic or not fully aligned with who you know you are. Perhaps, you are awakening to the state of our world and the uncertainty we face as a global community and wondering how you can contribute more fully to the whole. Sometimes, you don't know how to hold ALL that you are feeling inside of you, leaving you feeling overwhelmed, frustrated and, in some ways, hopeless about the future.
We may all unintentionally contribute to suffering on this planet. When we're not aware of this, we are living a status quo, business as usual, and it contributes to personal and collective suffering. When we are really aware of who we are as humans and fundamentally shift how we show up in our lives, we can contribute to the world consciously, and stop unconsciously perpetuating the old paradigm. 
We know humanity is on the edge of a shift, and business as usual cannot sustain our changing world. We know that it is only through profound awareness, compassion, love, and deep wisdom, that we can move our world forward as NEW PARADIGM LEADERS: leading our lives and our world into the next level of consciousness. 
Within all of us is a feeling, an invitation, to reawaken our sense of connection to the Mystery and Beauty of life, to each other, to ourselves.
So, how do we take this next step?
Become a Board Certified Psychosynthesis Life Coach
The next Psychosynthesis Life Coach & Leadership Certification Program begins March 6, 2024.
Enrollment is NOW OPEN.
We are all up against a lot in this world. Experiences and traumas from our life, conditions from society, and our personal, social and spiritual environment, can profoundly affect our inner world. Much of the time we walk around on automatic, operating from an unconscious perspective and repeating patterns that we've developed throughout our lives. We get stuck in our unexamined assumptions about life and our personal mindset that doesn't know what it doesn't know.
What would it look like to make the unconscious, conscious? To remember who we are in a more profound context and truly awaken the power within us to make conscious choices about how we create our lives and, by living who we are fully, inspire others to do the same?
Everything is interconnected. The work we do on ourselves creates a ripple effect into our world. As we deepen our self-awareness and ability to respond to life with more presence, authenticity and depth, we create inspired actions that contribute to a more awake, compassionate and connected world. Are you ready to take this next step in your life?
If this feels exciting to you, read on!
I had the most incredible experience with this Institute. The leaders were professional while also facilitating incredibly powerful change. I am transformed.
- Genevieve Mackenzie, Psychosynthesis Life Coach
A most wonderful deep dive into the Self, gaining wonderful tools along the way to then be integrated and shared for the healing of our world. I am forever grateful for the experience and for the amazing guides who held space for me, my beloved wife (as we shared the journey together) and all who shared in the space.
- Adam Pacitti, Psychosynthesis Life Coach
The amazing people, teachers and all the knowledge and gentle wisdom they share in every interaction is indescribable. I feel blessed to have found exactly what I was looking for at this stage in my life that will lead me to all the possibilities in the present and future.
- Ximena Duarte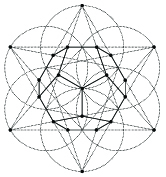 CHANGEMAKERS
People who are active in the world or feel an emerging pull to step out and contribute to change on a larger level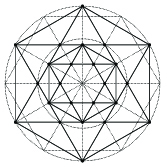 EMERGING LEADERS
People ready to lead their own lives with deep awareness and value alignment AND people ready to step into larger platforms of leadership for more massive contribution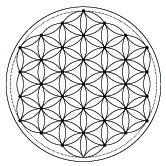 COACHES, FACILITATORS, SPEAKERS
People who are just starting out and people who have been already winging it intuitively as a coach for years and desire a more scientifically and spiritually rooted proven system of transformation to uplevel their ability to support lasting change for their clients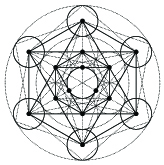 MISSION-DRIVEN ENTREPRENEURS
People who desire to work for themselves or within high level organizations in a way that contributes to our world and recognizes conscious business approaches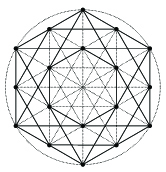 COMPASSIONATE TROUBLEMAKERS
You know who you are!
We attract people, who recognize the status quo and business as usual models are becoming obsolete and are ready to shake things up. Bold leaders armed with love, science, and a wildly broken-open heart. Visionaries who see a new possibility for the future and are ready to live and guide our way there. And people who want to maximize their impact in the world. 
We also work with people who want to do this work for themselves AND people who want to learn how to facilitate powerful change in the lives of others. 
Does this sound like you?
What an absolute honor to go on this journey with the Psychospiritual Institute. I HIGHLY recommend this 9-month transformative experience. Their systems of education are in depth and they take you so deeply into Self. I am forever changed, and cemented into my path as a full time, professional Life Coach! I have endless gratitude
- Dominic Vetuschi, Psychosynthesis Life Coach
One of the best decisions of my life was taking the 9 month certification course! If you really want to dive deep into yourself and bring more harmony into your life, Psychosynthesis will show you the way! We are changing the world from the inside out.
- Giuliana Olivo, Psychosynthesis Life Coach


CCE Board Certified Psychosynthesis Coach Training and Leadership Program
Our comprehensive accredited program is based on the transpersonal (spiritual) psychology of Psychosynthesis, also known as the science of the soul. It explores the evolutionary potential of human consciousness, and blends science and spirituality through 7 core concepts of transformation that address the whole person. This spiritual psychology forms the roots of the transpersonal psychology movement and was created over 100 years ago by Psychiatrist Roberto Assagioli. It is an evolutionary framework that continues to evolve as we learn more about the nature of what it means to be human, whole and interconnected to life. 
Become a Board Certified Psychosynthesis Life Coach
The next Psychosynthesis Life Coach & Leadership Certification Program begins March 6, 2024.
Enrollment is NOW OPEN.
Enrolling in the Psychosynthesis Life Coach and Leadership program at the Psychospiritual Institute was all that I'd envisioned it to be and beyond! The theoretical concepts learned and applied in practice have transformed my worldview in such a way that I now experience a much deeper connection to Self, an embodied sense of confidence, and a harmonization of all of the components of my psyche. I am now able to most effectively offer all that I am (in service) from this authentically integrated and transpersonally-aligned place! If the call is present for you to join this course, trust that you will be moved in this same way.
- Ariel Bartolo-Kira, Psychosynthesis Life Coach (PLC), Singer, and RYT500 Yoga Teacher
Coaching and Mentoring
We work together with you to honor, integrate and synthesize your core qualities, your inner and outer resources and your deepest sense of purpose. Together, as your ally and guide, we support you to create alignment, confidence and clarity in your life, business, relationships and in your greater mission and contribution to our world. You will experience personal breakthroughs that fundamentally restructure your mindset, develop a deeper sense of self-awareness and freedom, and strengthen your ability to make powerful decisions that move your life forward.
Find out more about our one-on-one coaching and mentorship packages.
Courses and Workshops
We offer self-leadership courses both in person and online. We are also available to work with groups and businesses and offer mindset, leadership and mindfulness programs that uplevel performance and strengthen intrapersonal connection in the workplace.
Find out more about our courses and workshops.
Mindful-Living Events
We create mindfulness-based community events that bring the collective together to support a deeper conversation about our inner and outer world. We know there is strength in community, and we believe that together we stimulate more creative ideas, inspiration and collaboration toward a shared vision of a more connected and whole world.
Find out more about our upcoming events.
I cannot say enough good things about Psychospiritual Institute's Life Coaching program. It is so thorough, heartfelt and life transforming. I highly recommend it for anyone who is wanting a deep immersion into the field of life coaching with a more spiritual emphasis.
- Erika Trice, Psychosynthesis Life Coach